Emma Watson Is Handling That Typo In Her 'Time's Up' Tattoo With Humor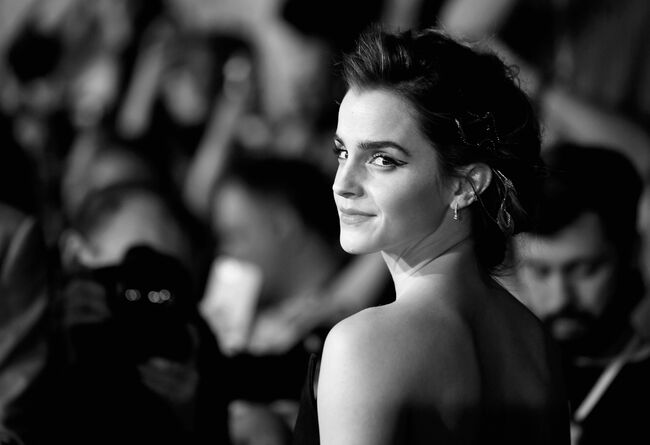 Emma Watson is a widely known feminist, so it was odd to see the Hollywood titan rocking a temporary tattoo in support of the Time's Up movement with a minor typo. In case you missed it, the A-lister showed up to Vanity Fair's annual Oscar after-party on Sunday night (March 4) with a temporary cursive tattoo on her forearm, which read: "Times Up."
Watson became the subject of plenty of blogosphere traction when folks noticed that the ink work on the 27-year-old was missing an apostrophe. Thankfully, the Beauty and the Beast star, who recently donated $1.4 million dollars to the U.K. Justice ad Equality Fund, took the mini-typo in stride, letting her 28.7 million followers on Twitter know that she has a good sense of humor. On Monday (March 5), the actress hopped on the social media platform and wrote, "Fake tattoo proofreading position available. Experience with apostrophes a must."
If you've been following along, you know that Watson has been a vocal champion for the Time's Up movement since it started on January 1. She even invited her friend and activist Marai Larasi to the 2018 Golden Globe Awards as her guest and promoted Larasi's U.K.-based organization that prevents and addresses violence against women of color.