On January 18, 2020 iHeartRadio will host its third annual ALTer EGO at The Forum in Los Angeles. The one-day festival showcases some of the biggest names in alternative music, as well as some of the most buzzing up-and-coming acts.
This year's lineup includes Billie Eilish, Coldplay, The Black Keys, blink-182, The Lumineers, Rex Orange County and SHAED. Before tickets go on sale on October 18 at 10am PT -- and the Capital One Cardholder pre-sale on October 14 at 10am PT -- get to know each of the ALTer EGO acts a little better. Scroll on!
Billie Eilish
1. Billie is the first artist born in the 2000s to have a number one album in the United States.
Photo: Getty Images
2. She has already completed four sold-out North American tours. Her first world tour begins in March 2020.
Photo: Rachel Kaplan for iHeartRadio
3. Billie loved horses and horseback riding as a child and continues to visit her local horse ranch. "Horses are the most therapeutic animals," she told Elle during an interview.
Photo: Getty Images
The Black Keys
4. Their name comes from an expression used by a friend of the band who would call people he didn't like "D Flats and Black Keys".
Photo: Getty Images
5. The duo formed in 2001 in the town of Akron, Ohio.
Photo: Getty Images
6. Before making it big as The Black Keys, Patrick Carney worked in telemarketing and Dan Auerbach played music for diners at a restaurant.
Photo: Getty Images
blink-182
7. The band's name was Blink, until they were forced to change it because an Irish electronica artist was already using that name. They chose the number "182" on the spot during a phone call with their record label.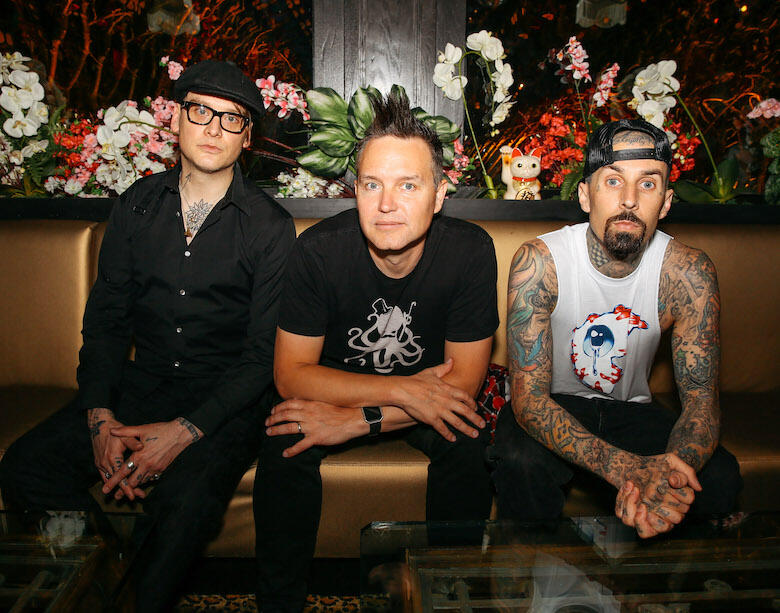 Photo: Getty Images
8. Scott Raynor was the band's original drummer. He was replaced by Travis Barker, who was the drummer for The Aquabats at the time.
Photo: Getty Images
9. The song "What's My Age Again?" was originally titled "Peter Pan Complex."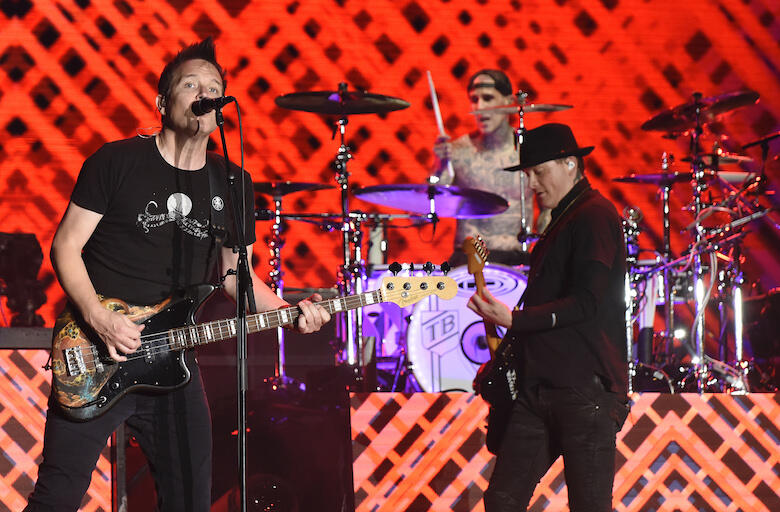 Photo: Getty Images
Coldplay
10. In 2008, the band bought an old bakery in London. Now referred to as The Bakery, the building is Coldplay's HQ, rehearsal space and studio.
Photo: Getty Images
11. Frontman Chris Martin's favorite Coldplay song is "Glass of Water".
Photo: Getty Images
12. Since the music video for "The Scientist" is in reverse, Chris Martin learned to sing the track backwards in order for him to appear to be singing the song correctly on screen.
Photo: Getty Images
The Lumineers
13. Wesley Schultz and Jeremiah Fraites became friends when they were growing up in Ramsey, New Jersey. They eventually relocated to Denver, Colorado.
Photo: Rachel Kaplan for iHeartRadio
14. The Lumineers used to go by Free Beer, a cover band to convince people their gigs included open bars. They also toured under the name Wesley Jerremiah.
Photo: Rachel Kaplan for iHeartRadio
15. Gloria, Jimmy, and Junior are the three characters their latest album,III, is based on. Each song on the album has a music video that helps paint the picture of the characters and their struggles with addiction.
Rex Orange County
16. Rex's real name is Alex O'Connor. The Orange County part of his name was given to him by a teacher because of his last name.
Photo: Rachel Kaplan for iHeartRadio
17. He thinks "Let Me In Your Life" by Bill Withers is one of the best love songs in existence.
Photo: Getty Images
18. Tyler, the Creator emailed Rex to get him on "Boredom." Rex wasn't convinced it was really Tyler at first.
Photos: Getty Images
SHAED
19. It's a family affair. SHAED consists of Chelsea Lee, Max Ernst, and Spencer Erst. Max and Spencer are twins, and Chelsea and Spencer are married!
Photo: Adrianna Casiano for iHeartRadio
20. The bandmates moved into a house together in 2017 where they recorded Melt, their second EP.
Photo: Getty Images
21. Their original band name was The Walking Sticks, but they changed it in 2016.
Photo: Amber Zbitnoff for iHeartRadio